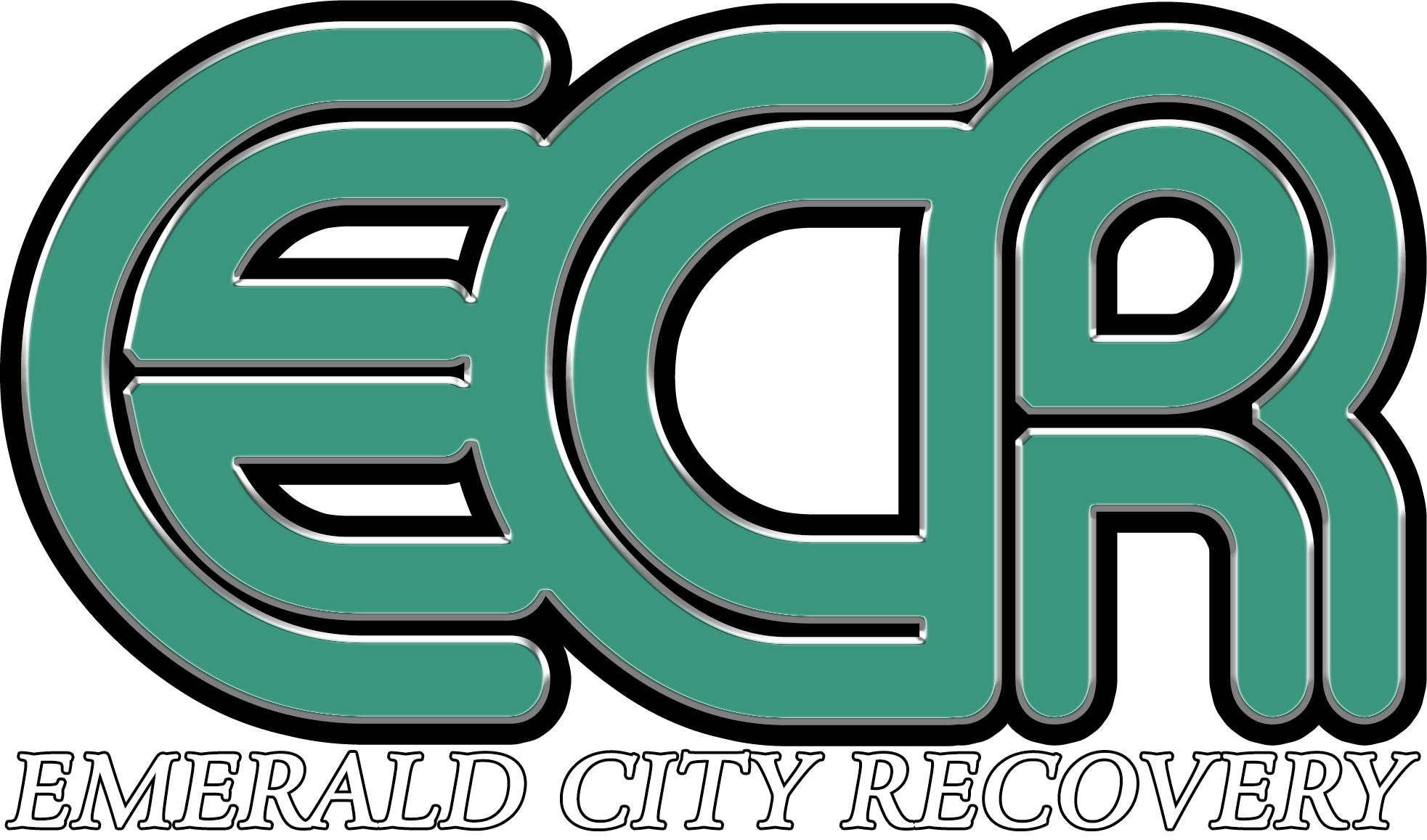 While you are looking for a vendor to provide Skip Trace service on customers possibly within WA, look no further than Emerald City Recovery because we provide in-house Skip Trace services!  If we can not find your collateral or customer at the addresses you provide, we will begin our own skip trace services to help.  We have an entire team of professionals in our office & out in the field who are ready to provide you with leading Skip Trace service.  Contact Us today!
Do you need Skip Trace service?
In-house Skip services are available!
We provide Skip Trace services in WA!
Skip Trace by us is deep!
98000 through 98099 zip codes
98001, 98002, 98003, 98004,
98005, 98006, 98007, 98008,
98009, 98010, 98011, 98012,
98013, 98014, 98015, 98019,
98020, 98021, 98022, 98023,
98024, 98025, 98026, 98027,
98028, 98029, 98030, 98031,
98032, 98033, 98034, 98035,
98036, 98037, 98038, 98039,
98040, 98041, 98042, 98043,
98045, 98046, 98047, 98050,
98051, 98052, 98053, 98055,
98056, 98057, 98058, 98059,
98061, 98062, 98063, 98064,
98065, 98068, 98070, 98071,
98072, 98073, 98074, 98075,
98077, 98082, 98083, 98087,
98089, 98092, 98093,
98100 through 98199 zip codes
98101, 98102, 98103, 98104,
98105, 98106, 98107, 98108,
98109, 98110, 98111, 98112,
98113, 98114, 98115, 98116,
98117, 98118, 98119, 98121,
98122, 98124, 98125, 98126,
98127, 98129, 98131, 98133,
98134, 98136, 98138, 98139,
98141, 98144, 98145, 98146,
98148, 98154, 98155, 98158,
98160, 98161, 98164, 98165,
98166, 98168, 98170, 98174,
98175, 98177, 98178, 98181,
98185, 98188, 98190, 98191,
98194, 98195, 98198, 98199,
98200 through 98299 zip codes
98201, 98203, 98204, 98206,
98207, 98208, 98213, 98220,
98221, 98222, 98223, 98224,
98225, 98226, 98227, 98228,
98229, 98230, 98232, 98233,
98235, 98236, 98237, 98238,
98239, 98240, 98241, 98243,
98244, 98245, 98247, 98248,
98249, 98250, 98251, 98252,
98253, 98255, 98256, 98257,
98258, 98259, 98260, 98261,
98262, 98263, 98264, 98266,
98267, 98270, 98271, 98272,
98273, 98274, 98275, 98276,
98277, 98278, 98279, 98280,
98282, 98283, 98284, 98286,
98287, 98288, 98290, 98291,
98292, 98293, 98294, 98295,
98296, 98297,
98300 through 98399 zip codes
98303, 98310, 98311, 98312,
98314, 98315, 98320, 98321,
98322, 98323, 98324, 98325,
98327, 98328, 98329, 98332,
98333, 98335, 98337, 98338,
98339, 98340, 98342, 98343,
98344, 98345, 98346, 98348,
98349, 98351, 98352, 98353,
98354, 98358, 98359, 98360,
98362, 98363, 98364, 98365,
98366, 98367, 98368, 98370,
98371, 98372, 98373, 98374,
98375, 98376, 98378, 98380,
98382, 98383, 98384, 98385,
98386, 98387, 98388, 98390,
98391, 98392, 98393, 98394,
98395, 98396, 98398,
98400 through 98999 zip codes
98401, 98402, 98403, 98404,
98405, 98406, 98407, 98408,
98409, 98411, 98412, 98413,
98415, 98416, 98417, 98418,
98419, 98421, 98422, 98424,
98430, 98431, 98433, 98438,
98439, 98443, 98444, 98445,
98446, 98447, 98448, 98464,
98465, 98466, 98467, 98471,
98481, 98490, 98493, 98496,
98497, 98498, 98499, 98501,
98502, 98503, 98504, 98505,
98506, 98507, 98508, 98509,
98511, 98513, 98516, 98524,
98528, 98540, 98546, 98548,
98555, 98558, 98560, 98580,
98584, 98588, 98592, 98597,
98599, 98826, 98922, 98925,
98940,
Covered Cities A through M
A Cities in our Service Area
Aberdeen, Acme, Addy, Adna,
Airway Heights, Albion, Allyn,
Almira, Amanda Park, Amboy,
Anacortes, Anatone, Anderson Island,
Appleton, Ardenvoir, Ariel,
Arlington, Ashford, Asotin, Auburn,
B Cities in our Service Area
Bainbridge Island, Baring,
Battle Ground, Bay Center, Beaver,
Belfair, Bellevue, Bellingham,
Belmont, Benge, Benton City,
Beverly, Bickleton, Bingen,
Black Diamond, Blaine, Blakely Island,
Bothell, Bow, Boyds, Bremerton,
Brewster, Bridgeport, Brinnon,
Brownstown, Brush Prairie, Buckley,
Bucoda, Buena, Burbank, Burley,
Burlington, Burton,
C Cities in our Service Area
Camano, Camas, Camp Murray,
Carbonado, Carlsborg, Carlton,
Carnation, Carrolls, Carson,
Cashmere, Castle Rock, Cathlamet,
Centerville, Centralia, Chattaroy,
Chehalis, Chelan, Chelan Falls,
Cheney, Chewelah, Chimacum,
Chinook, Cinebar, Clallam Bay,
Clarkston, Clayton, Cle Elum,
Clearlake, Clinton, Colbert, Colfax,
College Place, Colton, Colville,
Conconully, Concrete, Connell,
Conway, Copalis Beach, Copalis Crossing,
Cosmopolis, Cougar, Coulee City,
Coulee Dam, Coupeville, Cowiche,
Creston, Cunningham, Curlew,
Curtis, Cusick, Custer,
D Cities in our Service Area
Dallesport, Danville, Darrington,
Davenport, Dayton, Deer Harbor,
Deer Park, Deming, Desert Aire,
Dixie, Doty, Dryden, Dupont,
Duvall,
E Cities in our Service Area
East Olympia, East Wenatchee, Easton,
Eastsound, Eatonville, Edmonds,
Edwall, Elbe, Electric City, Elk,
Ellensburg, Elma, Elmer City, Eltopia,
Endicott, Entiat, Enumclaw, Ephrata,
Ethel, Evans, Everett, Everson,
F Cities in our Service Area
Fairchild Air Force Base, Fairfield,
Fall City, Federal Way, Ferndale,
Ford, Forks, Four Lakes, Fox Island,
Freeland, Freeman, Friday Harbor,
Fruitland,
G Cities in our Service Area
Galvin, Garfield, George, Gifford,
Gig Harbor, Glenoma, Glenwood,
Gold Bar, Goldendale, Goose Prairie,
Graham, Grand Coulee, Grandview,
Granger, Granite Falls, Grapeview,
Grayland, Grays River, Greenacres,
Greenbank,
H Cities in our Service Area
Hamilton, Hansville, Harrah,
Harrington, Hartline, Hatton,
Hay, Hazel Dell North, Heisson,
Hobart, Hoodsport, Hooper,
Hoquiam, Humptulips, Hunters,
Husum,
I Cities in our Service Area
Ilwaco, Inchelium, Index,
Indianola, Ione, Issaquah,
J Cities in our Service Area
K Cities in our Service Area
Kahlotus, Kalama, Kapowsin,
Keller, Kelso, Kenmore, Kennewick,
Kent, Kettle Falls, Keyport,
Kingston, Kirkland, Kittitas,
Klickitat,
L Cities in our Service Area
La Center, La Conner, La Grande,
La Push, Lacey, Lacrosse,
Lake Stevens, Lakebay, Lakewood,
Lamona, Lamont, Langley,
Latah, Laurier, Leavenworth,
Lebam, Liberty Lake, Lilliwaup,
Lincoln, Lind, Littlerock,
Long Beach, Longbranch, Longmire,
Longview, Loomis, Loon Lake,
Lopez Island, Lummi Island, Lyle,
Lyman, Lynden, Lynnwood,
M Cities in our Service Area
Mabton, Malaga, Malden, Malo,
Malone, Malott, Manchester,
Mansfield, Manson, Maple Falls,
Maple Valley, Marblemount,
Marcus, Marlin, Marshall,
Marysville, Matlock, Mattawa,
Mazama, Mccleary, Mckenna,
Mead, Medical Lake, Medina,
Menlo, Mercer Island, Mesa,
Metaline, Metaline Falls, Methow,
Mica, Milton, Mineral, Moclips,
Mohler, Monitor, Monroe,
Montesano, Morton, Moses Lake,
Mossyrock, Mount Vernon,
Mountlake Terrace, Moxee,
Mukilteo,
Covered Cities N through Z
N Cities in our Service Area
Naches, Nahcotta, Napavine,
Naselle, Neah Bay, Neilton,
Nespelem, Newman Lake,
Newport, Nine Mile Falls,
Nooksack, Nordland, North Bend,
North Bonneville, North Lakewood,
Northport,
O Cities in our Service Area
Oak Harbor, Oakesdale, Oakville,
Ocean Park, Ocean Shores,
Odessa, Okanogan, Olalla, Olga,
Olympia, Omak, Onalaska, Orcas,
Orient, Orondo, Oroville, Orting,
Othello, Otis Orchards, Outlook,
Oysterville,
P Cities in our Service Area
Pacific, Pacific Beach, Packwood,
Palisades, Palouse, Paradise Inn,
Parker, Parkland, Pasco, Pateros,
Paterson, Pe Ell, Peshastin,
Plymouth, Point Roberts, Pomeroy,
Port Angeles, Port Gamble, Port Hadlock,
PT Ludlor or Port Ludlow, Port Orchard,
Port Townsend, Poulsbo, Prescott,
Preston, Prosser, Pullman,
Puyallup,
Q Cities in our Service Area
Quilcene, Quinault, Quincy,
R Cities in our Service Area
Rainier, Randle, Ravensdale,
Raymond, Reardan, Redmond,
Redondo, Renton, Republic,
Retsil, Rice, Richland, Ridgefield,
Ritzville, Riverside, Rochester,
Rock Island, Rockford, Rockport,
Rollingbay, Ronald, Roosevelt,
Rosalia, Rosburg, Roslyn, Roy,
Royal City, Ryderwood,
S Cities in our Service Area
Saint John, Salkum, Sammamish,
Satsop, Seabeck, Seahurst,
Seattle, Seaview, Sedro Woolley,
Sekiu, Selah, Sequim, Shaw Island,
Shelton, Shoreline, Silvana,
Silver Creek, Silverdale, Silverlake,
Skamokawa, Skykomish, Snohomish,
Snoqualmie, Snoqualmie Pass,
Soap Lake, South Bend,
South Cle Elum, South Colby,
South Prairie, Southworth,
Spanaway, Spangle, Spokane,
Sprague, Springdale, Stanwood,
Starbuck, Startup, Stehekin,
Steilacoom, Steptoe, Stevenson,
Stratford, Sultan, Sumas,
Sumner, Sunnyside, Suquamish,
T Cities in our Service Area
Tacoma, Taholah, Tahuya,
Tekoa, Tenino, Thornton,
Thorp, Tieton, Tokeland,
Toledo, Tonasket, Toppenish,
Touchet, Toutle, Tracyton,
Trout Lake, Tumtum, Tumwater,
Twisp,
U Cities in our Service Area
Underwood, Union, Uniontown,
University Place, Usk,
V Cities in our Service Area
Vader, Valley, Valleyford,
Vancouver, Vantage, Vashon,
W Cities in our Service Area
Wahkiacus, Waitsburg, Waldron,
Walla Walla, Waller, Wallula,
Wapato, Warden, Washougal,
Washtucna, Waterville, Wauconda,
Wauna, Waverly, Wellpinit,
Wenatchee, West Richland,
Westport, White Salmon,
White Swan, Wilbur, Wilkeson,
Wilson Creek, Winlock,
Winthrop, Wishram,
Woodinville, Woodland,
X Cities in our Service Area
Y Cities in our Service Area
Z Cities in our Service Area